Artist Info:
West Coast singer/songwriter Sacha Sacket has been quoted as saying, "I am in love with unrequited love. I will write about that to no end." And write about it he does, as it is a prominent theme for the Los Angeles resident, who has a knack for writing songs that are melancholy, brooding, and darkly introspective.
Sacket, whose work falls into the folk-rock and adult alternative categories, draws on an interesting variety of influences from different eras. The late British folk-rocker Nick Drake (born 1948, died 1974) is a definite influence — Drake, like Sacket, was known for writing a lot of somber, morose songs — and so are Sarah McLachlan and Tori Amos; Sacket, in fact, has been described as a "male Tori Amos" (although his songs are more accessible and less abstract). And two people Sacket himself has cited as influences are England's Radiohead and former Sugarcubes vocalist turned solo artist Björk (who is Icelandic).
Sacket plays piano as well as a variety of keyboard-related instruments. While he doesn't exclude guitar, he doesn't allow the piano or keyboards to take a back seat to it. And while he isn't totally unique in that regard — Elton John, Jerry Lee Lewis, and Billy Joel were all piano-powered rockers — it does make him part of a minority.
Born in Tehran, Iran, to a British mother and an Iranian/Persian father, Sacket was only one year old when he moved to Los Angeles with his parents. After growing up in Southern California, Sacket began to acquire a small following on the L.A. club scene in the early 2000s. Alabaster Flesh, the singer/songwriter's first album, was released on the independent Golden Sphinx Records in 2001; it was followed by Sacket's sophomore album, Shadowed (also on Golden Sphinx), in 2004.
His next album, Lovers and Leaders, is due in early 2007. He also has a starring role in the indie flick, "November Son".
Track Info:
1. Hail 4:21
2. Judy (For Shame) 4:18
3. Stay 3:30
4. Halo 4:07
5. Brandon Boyd 3:54
6. Maybe You Can Save Me (From You) 3:48
7. How Low? 4:13
8. Jove 4:06
9. What You Are 3:06
10. Hallowed (Show Me How) 4:44
11. Time To Go 3:43
Sacha Sacket, Lovers and Leaders
Artist Info:
The Butchies are a Lesbian and Feminist band from Durham, North Carolina.
Made up of guitarist and frontwoman Kaia Wilson, bassist Allison Martlew, and drummer Melissa York, the band has been performing together since the recording of their first album, Are We Not Femme? in 1998. Since then, the trio has recorded three subsequent albums, Population: 1975 in 1999, 3 in 2001, and Make Yr Life in 2003. In 2005 the band announced a "hiatus".
Track Info:
1. Send Me You 2:45
2. Trouble 3:19
3. Make Yr Life 2:49
4. Second Guess 3:00
5. She's So Lovely 3:22
6. Everything + Everywhere 2:32
7. 17 3:23
8. Lydia 2:40
9. Tell The Others 2:42
10. Your Love 4:11
The Butchies, Make Yr Life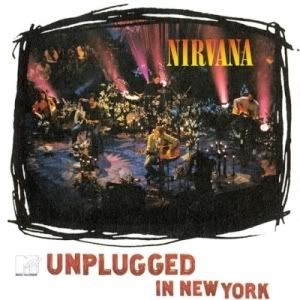 Artist Info:
Nirvana was a popular and highly influential American grunge band. The band formed in Aberdeen, Washington in 1987, and was part of the Seattle grunge scene of the late 80s. Other Seattle grunge bands such as Pearl Jam, Alice in Chains and Soundgarden also gained in popularity, and, as a result, alternative rock became a dominant genre on American and Canadian radio and music television during the early-to-mid '90s.
Nirvana's initial incarnation consisted of Kurt Cobain on guitar and vocals, bassist Krist Novoselic, and drummer Chad Channing. After a brief stint as a four-piece in 1989 with the addition of second guitarist Jason Everman, followed soon after by the replacement of Channing on drums in 1990, the band found the lineup that would form the core of the group when they added former Scream drummer Dave Grohl.
As Nirvana's frontman, Cobain found himself referred to in the media as the "spokesman of a generation", with Nirvana the "flagship band" of "Generation X". Cobain was uncomfortable with the attention, and placed his focus on the band's music, challenging the band's audience with their much more abrasive third studio album In Utero, considered to be a conscious attempt to shed their audience. While Nirvana's mainstream popularity waned in the months following its release, their core audience cherished the band's dark interior, particularly after their 1993 performance on MTV Unplugged with the Meat Puppets, a band that Cobain had always idolised, performing with them the songs Oh, Me, Plateau and Lake Of Fire. It was later released and topped the charts in 1994.
Nirvana's brief run ended with the suicide of Cobain in 1994, but the band's popularity expanded in the years that followed. Eight years after Cobain's death, "You Know You're Right", an unfinished demo that the band recorded two months prior to Cobain's death, topped radio playlists around the world. Since their debut, the band has sold more than fifty million albums worldwide, including more than ten million copies of Nevermind in the US alone. Nirvana remains a consistent presence on radio stations worldwide.
In 2004, the box set "With the Lights Out", a collection of radio sessions, home demos, studio demos and outtakes, was released. A year later, "Sliver: The Best of the Box" was released, a compilation of selected "WTLO" tracks, but with 3 new tracks including a track from the famous "Fecal Matter" demo.
Track Info:
1. About A Girl 3:37
2. Come As You Are 4:14
3. Jesus Doesn't Want Me For A Sunbeam 4:37
4. The Man Who Sold The World 3:50
5. Pennyroyal Tea 3:41
6. Dumb 2:53
7. Polly 3:16
8. On A Plain 3:45
9. Something In The Way 4:02
10. Plateau 3:38
11. Oh Me 3:26
12. Lake Of Fire 2:56
13. All Apologies 4:40
14. Where Did You Sleep Last Night 5:03
Nirvana, MTV Unplugged in New York
Artist Info:
A 3-piece band, originally from Arkansas (USA), aka Gossip. Their most recent release is Music For Men. They formed in 2000 in Olympia, WA and are now based in Portland, OR. They have opened for bands such as Sleater-Kinney, Le Tigre and Sonic Youth. The members are Beth Ditto (vocals), Brace Paine (guitar) & Hannah Blilie (drums, replaced Kathy Mendonca - left the band to become a midwife).
Track Info:
1. Dimestore Diamond 3:14
2. Heavy Cross 4:03
3. 8th Wonder 3:15
4. Love Long Distance 4:23
5. Pop Goes the World 3:23
6. Vertical Rhythm 3:48
7. Men In Love 3:39
8. For Keeps 4:04
9. 2012 3:47
10. Love And Let Love 3:30
11. Four Letter Word 3:48
12. Spare Me From The Mold 2:27
13. THe Breakdown 3:41
Gossip, Music For Men
Artist Info:
Aiden is an American post-hardcore band from Seattle, Washington and that formed in the spring of 2003 by former high schoolers. The current members are WiL Francis (Vocals & Guitar), Jake Davison (Drums), Nick Wiggins (Bass), and Angel Ibarra (Guitar). wiL originally played bass but took over lead vocals when their previous vocalist left due to spiritual differences.
Their first full-length album Our Gang's Dark Oath was released on Dead Teenager Records. It was recorded while Jake Davision and Angel were still in high school, being released shortly after they had left.
In 2004, the band were signed to Victory Records. Their second album and debut for Victory Records titled Nightmare Anatomy, was released October 4, 2005.
On October 31st, 2006, Aiden released an EP/DVD titled Rain in Hell. While the CD didn't receive rave reviews, the acoustic track "Silent Eyes" and the ethereal opening track "A Candlelight Intro" hinted towards a broadening of Aiden's musical style. The DVD included 3 music videos and a live performance of Aiden's "Never Sleep Again Tour" in Chicago. During October and November 2006, Aiden played the "Never Sleep Again Tour" with Silverstein and It Dies Today. They did a cover of Billy Idol's Clasic song "White Wedding".
In 2006, they contributed a remix of "The Last Sunrise" for the soundtrack to Underworld: Evolution and had their song "Die Romantic" featured on the EA Sports' game NCAA MVP Baseball 2006. Aiden was also part of the 2006 Kerrang Awards in August, taking home the award of "Best International Newcomer" as well as being part of the Kerrang XXV tour in January 2006. In May and June of that year Aiden toured with the Finnish band, HIM. They also played the 2006 Warped Tour that summer.
Aiden contributed a cover of The Misfits "Die. Die My Darling" (which was also featured on their EP, tto "High Voltage" and Nirvanas' "Drain You" from the album, "Nevermind", to "Higher Voltage"; two CDs given away free with Kerrang magazine, including bands such as Avenged Sevenfold, Biffy Clyro, Fall Out Boy, The Dillinger Escape Plan, Atreyu, Bullet For My Valentine, Fightstar, Lostprophets, Gallows, Bring Me The Horizon and The Automatic.
In April 2007, Aiden played an arena tour of the UK supporting Lostprophets with Taking Back Sunday. They also played the 2007 Taste Of Chaos North American Tour alongside The Used, 30 Seconds to Mars, Senses Fail, Saosin, Chiodos, and Evaline. They then played a West Coast tour, followed by a national tour with Drop Dead, Gorgeous, Still Remains, and 1997.
The band's third studio album entitled Conviction was released August 21, 2007. It marks a complete change of style in the band's musical direction. On the 9th October 2007, through a myspace bulletin the band announced that they were filming their next music video, for the song "Moment", so confirming it as the next single.
As of June 2008 Jake Wambold was kicked out of the band for wanting to spend sometime off tour after being constantly away touring for around 2 and a half years. In December of that year the band announced they were back in the studio working on a new, as yet untitled, album.
Aiden released their fourth studio album Knives On May 12th 2009 (May 11th in the UK). This was a marked departure from the musical style of Conviction and hinted to their first two albums, but showed a more satanist-hardcore direction. The band said they expected those who didn't like Conviction to love this album, as well as those that were fans of their entire collection. The album release was preceded by the release of Scavengers Of The Damned through iTunes.
Track Info:
1. Knife Blood Nightmare 3:05
2. The Last Sunrise 3:42
3. Die Romantic 3:39
4. Genetic Design for Dying 3:28
5. Breathless 3:57
6. Unbreakable (I.J.M.A.) 3:22
7. It's Cold Tonight 3:13
8. Enjoy the View 2:44
9. Goodbye We're Falling Fast 3:33
10. This City Is Far From Here 3:07
11. See You In Hell 6:14
Aiden, Nightmare Anatomy
So since October is LGBT History month I felt like doing something for it and since I love music I felt like uploading one album for each day of the month in which the artist/member of the band is/was a part of the LGBT community. Kind of got a late start on it so I am going to combine a few days in to a couple of post. This post is for the 6-10.