So since October is LGBT History month I felt like doing something for it and since I love music I felt like uploading one album for each day of the month in which the artist/member of the band is/was a part of the LGBT community. Kind of got a late start on it so I am going to combine a few days in to a couple of post. This post is for the 11-15.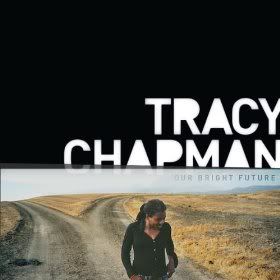 Artist Info:
Tracy Chapman (born March 30, 1964) is an American singer-songwriter, best known for legendary singles "Fast Car", "Talkin' Bout a Revolution", "Baby Can I Hold You", and "Give Me One Reason." She is a multi-platinum and multi-Grammy award-winning artist.
Born in Cleveland, Ohio, Tracy Chapman began playing guitar and writing songs as a child. She received a scholarship through A Better Chance that allowed her to attend Wooster School in Connecticut, and was eventually accepted to Tufts University in Medford, Massachusetts.
Tracy Chapman helped restore singer/songwriters to the spotlight in the '80s. The multi-platinum success of Chapman's eponymous 1988 debut was unexpected, and it had lasting impact. Although Chapman was working from the same confessional singer/songwriter foundation that had been popularized in the '70s, her songs were fresh and powerful, driven by simple melodies and affecting lyrics. At the time of her first album, there were only a handful of artists performing such a style successfully, and her success ushered in a new era of singer/songwriters that lasted well into the '90s. Along with 10,000 Maniacs and R.E.M., Chapman's liberal politics proved enormously influential on American college campuses in the late '80s
Track Info:
1. Sing For You 4:25
2. I Did It All 3:08
3. Save Us All 3:45
4. Our Bright Future 4:11
5. For A Dream 3:17
6. Thinking Of You 4:48
7. A Theory 3:16
8. Conditional 4:05
9. Something To See 4:12
10. The First Person On Earth 3:52
11. Spring 3:06
Tracy Chapman, Our Bright Future
Artist Info:
Tori Amos (born Myra Ellen Amos on August 22, 1963) is an American pianist and singer-songwriter. She is married to English sound engineer Mark Hawley, with whom she has one child, Natashya "Tash" Lórien Hawley, born on September 5, 2000.
Having already begun composing instrumental pieces on piano, Amos won a full scholarship to the Peabody Institute at John's Hopkins University, the youngest person ever to have been admitted, at age five. She was expelled at age eleven for, in her own words, insisting on playing by ear and because of her interest in popular rock music.
Amos was at the forefront of a number of female singer-songwriters in the early 1990s and was noteworthy early in her career as one of the few alternative rock performers to use a piano as her primary instrument. She is known for her emotionally intense songs that cover a wide range of subjects including sexuality, religion and personal tragedy. Some of her charting singles include "Crucify", "Silent All These Years", "Cornflake Girl", "Caught a Lite Sneeze", "Professional Widow", "Spark", and "A Sorta Fairytale," her most commercially successful single in the U.S. to date.
As of 2005, Amos had sold 12 million records worldwide. Having a history of making eccentric and at times ribald comments during concerts and interviews, she has earned a reputation for being highly idiosyncratic. As a social commentator and sometimes activist, some of the topics she has been most vocal about include feminism, religion, and sexuality.
When Amos was 2, her family moved to Baltimore, Maryland, where she began to play the piano. By age five, she had begun composing instrumental pieces on piano and, while living in Rockville, Maryland, she won a full scholarship to the Preparatory Division of the Peabody Conservatory of Music (still aged five). Her scholarship was discontinued at age 11 and she was asked to leave. Amos has asserted that she lost the scholarship because of her interest in rock and popular music, coupled with her dislike for reading from sheet music. Two years later, she began studying at Montgomery College and began playing at piano bars, chaperoned by her father, who was sending tapes of songs she had written to record companies.
Amos first came to local notice by winning a county teen talent contest in 1977, singing a song called "More Than Just a Friend". As a senior at Richard Montgomery High School, she co-wrote "Baltimore" with her brother Mike Amos for a competition involving the Baltimore Orioles. The song won the contest and became her first single, released as a 7" single pressed locally for family and friends during 1980 with another Amos-penned composition as a B-side, "Walking With You". Prior to this period she performed under her middle name, Ellen, but permanently adopted Tori after a friend's boyfriend told her it suited her. At age 21, Amos moved to Los Angeles to pursue her music career after several years performing on the piano bar circuit of the East Coast.
That same year, Amos formed a music group, Y Kant Tori Read, the name of which was a reference to her days at the Peabody Conservatory, where she was able to play songs on her piano by ear, but was never successful at sight reading. In addition to Amos, the group was composed of Steve Caton (who would later play guitars on all her subsequent albums until 1999), drummer Matt Sorum, bass player Brad Cobb and, for a short time, keyboardist Jim Tauber. A year later, Atlantic Records gave Amos a six record contract, and by July 1988, the band's self-titled debut album was released to poor reviews. The album is now out of print, and Amos has expressed no interest in reissuing it. After the commercial failure, Amos began working with other artists (including Stan Ridgway, Sandra Bernhard, and Al Stewart) as a backup vocalist. She also recorded a song called "Distant Storm" for the film China O'Brien; in the credits, the song is attributed to a band called Tess Makes Good. It was the only song recorded by the band, and its only commercial release was in the film.
Despite the disappointing reaction to Y Kant Tori Read, Amos still had to comply with her six record contract with Atlantic Records, who in 1989 wanted a new record by March 1990. When she presented them with her initial recordings, they were rejected on the grounds that such piano-based music would not sell in an early-'90s market of grunge, rock, rap, and dance music. Extensively reworked and expanded with the help of Steve Caton, Eric Rosse, Will MacGregor, Carlo Nuccio, and Dan Nebenzal, the record ended up full of raw, emotive songs recounting her religious upbringing, sexual awakening, struggle to establish her identity, and her sexual assault. The Atlantic executives changed their minds upon hearing the updated version, with the plan to promote her as an heir to Joni Mitchell and Laura Nyro, or alternatively as a female version of Elton John. Expecting the traditionally more open-minded UK market to warm to Amos and to create a "buzz" with which to return to the US, Atlantic relocated Amos to Britain in early 1991 to play small clubs in preparation for the launch of the new album, which was released under the title Little Earthquakes.
Amos traveled to New Mexico with personal and professional partner Eric Rosse in 1993 to write and largely record her second solo record, Under the Pink. Amos continued to write about the events in her own life, but in a way that was not as lucid as the lyrics found on her solo debut album. Musically, Amos drew from the style of classical composers she had studied during her childhood, and put more focus on her solo piano rather than band instrumentation. The album was received with mostly favorable reviews and sold enough copies to chart at #12 on the Billboard 200, a significantly higher position than the preceding album's position at #54 on the same chart.
The end of Amos's personal and professional relationship with Eric Rosse served as the stimulus for her third solo album, Boys for Pele, released in January 1996. The album was recorded in an Irish church, in Delgany, County Wicklow, Ireland, with Amos taking advantage of the church recording setting to create an album ripe with baroque influences, lending it a darker sound and style. She added harpsichord, harmonium, and clavichord to her keyboard repertoire, and also included such anomalies as a gospel choir, bagpipes, church bells, and drum programming. The album garnered mixed reviews upon its release, with some critics praising its intensity and uniqueness while others bemoaned its comparative impenetrability. Despite the album's erratic lyrical content and instrumentation, the latter of which kept it away from mainstream audiences, Boys for Pele is Amos's most successful simultaneous transatlantic release, reaching #2 on both the Billboard 200 and the UK Top 40 upon its release at the height of her fame.
Fueled by the desire to have her own recording studio to distance herself from record company executives, Amos had the barn of her home in Cornwall, England, converted into a state-of-the-art recording studio, Martian Engineering Studios. Amos enlisted principal band mates Steve Caton on guitars, Jon Evans on bass, and Matt Chamberlain on drums, with whom Amos would record her next two studio albums and embark on world tours.
From the Choirgirl Hotel and To Venus and Back, released in May 1998 and September 1999, respectively, differ greatly from previous albums as they are flush with musical technology, with Amos's trademark acoustic piano-based sound largely replaced with arrangements that include elements of electronica, dance music, vocal washes and sonic landscapes. The underlying themes of both albums deal with womanhood, and Amos's own miscarriages and marriage. Reviews for From the Choirgirl Hotel were mostly favorable and praised Amos's continued artistic originality. While not her highest chart debut, debut sales for From the Choirgirl Hotel are Amos's best to date, selling 153,000 copies in its first week. To Venus and Back, a two-disc release of original studio material and live material recorded from the previous world tour, received mostly positive reviews and included the first major-label single available for sale as a digital download.
Inspired by the songs she heard on the radio while looking after her newborn daughter, Amos hatched the idea to produce a cover album, recording songs written by men about women and reversing the gender roles to show a woman's perspective. That idea grew into Strange Little Girls, released in September 2001. The album is Amos's first concept album, with artwork featuring Amos photographed in character of the women portrayed in each song. Amos would later reveal that a stimulus for the album was to end her contract with Atlantic without giving them new original songs; Amos felt that since 1998, the label had not been properly promoting her and had trapped her in a contract by refusing to sell her to another label.
With her Atlantic contract fulfilled after a 15-year stint, Amos signed to Epic in early 2002. In October, Amos released Scarlet's Walk, another concept album. Described as a "sonic novel", the album explores Amos's alter ego, Scarlet, and her cross-country trip following 9/11. Through the songs, Amos explores the history of America, American people, Native American history, pornography, masochism, homophobia and misogyny, but the political nature of the album is often tempered by the classic production and songwriting style, recalling the likes of Fleetwood Mac.
Not long after Amos was ensconced with her new label, she received unsettling news when Polly Anthony resigned as president of Epic Records in 2003. Anthony had been one of the primary reasons Amos signed with the label and as a result of her resignation, Amos formed the Bridge Entertainment Group, a company devoted to helping musicians in various ways during a time when the music industry is changing. Further trouble for Amos occurred the following year when her label, Epic/Sony Music Entertainment, merged with BMG Entertainment as a result of the industry's decline. Amos would later hint in interviews that during the creation of her next album, those in charge at the label following the aforementioned merger were interested "only in making money", the effects of which on the album have not been disclosed.
Amos released two more albums with the label, The Beekeeper (2005) and American Doll Posse (2007). Both albums received mixed reviews, some of which stated that the albums suffered from being too long. The Beekeeper was conceptually influenced by the ancient art of beekeeping, which she considered a source of female inspiration and empowerment. Through extensive study, Amos also wove in the stories of the Gnostic gospels and the removal of women from a position of power within the Christian church to create an album based largely on religion and politics. The album's debut at #5 on the Billboard 200 is a milestone for Amos, placing her in an elite group of women to have secured five or more US Top 10 album debuts. American Doll Posse, another concept album, was fashioned around a group of girls (the "posse") who are used as a theme of alter-egos of Amos's. Musically and stylistically, the album saw Amos return to a more confrontational nature. Like its predecessor, American Doll Posse debuted at #5 on the Billboard 200.
During her tenure with Epic Records, Amos also released a retrospective collection titled Tales of a Librarian (2003) through her former label, Atlantic Records; a two-disc DVD set Fade to Red (2006) containing most of Amos's solo music videos, released through the Warner Bros. reissue imprint Rhino; a five disc box set titled A Piano: The Collection (2006), celebrating Amos's 15 year solo career through remastered album tracks, remixes, alternate mixes, demos, and a string of unreleased songs from album recording sessions, also released through Rhino; and numerous official bootlegs from two world tours, The Original Bootlegs (2005) and Legs & Boots (2007).
In May 2008, Amos announced that she had negotiated an end to her contract with Epic Records and that she would be operating independently of major record labels on future work. In September of the same year, Amos released a live album and DVD, Live at Montreux 1991/1992, through Eagle Rock Entertainment. By December, Amos signed a "joint venture" deal with Universal Republic Records where Amos would have artistic independence over her work.
Abnormally Attracted to Sin, Amos's tenth studio album and her first album released through Universal Republic, was released in May 2009 to mostly positive reviews. The album debuted in the top 10 of the Billboard 200, making it the artist's seventh album to do so.
Other concurrent projects, Amos writing the music for Samuel Adamson's musical adaptation of the George MacDonald story The Light Princess for the Royal National Theatre and recording a duet with David Byrne, former lead singer of Talking Heads, for his album Here Lies Love, are expected to debut sometime in 2009. Amos is currently on tour in support of Abnormally Attracted to Sin and will be playing cities across America, Europe and Australia. Amos will also be releasing an as of yet untitled release of Solstice/winter songs in the 3rd of November 2009.
Released in conjunction with The Beekeeper, Amos co-authored an autobiography with rock music journalist Ann Powers entitled Piece by Piece (2005). The book delves deeply into Amos's interest in mythology and religion, exploring her songwriting process, rise to fame, and her relationship with Atlantic Records.
Image Comics released Comic Book Tattoo (2008), a collection of comic stories, each based on or inspired by songs recorded by Amos. Editor Rantz Hoseley worked with Amos to gather 80 different artists for the book, including Pia Guerra, David Mack, and Leah Moore.
Other publications include Tori Amos: Lyrics (2001) and an earlier biography, Tori Amos: All These Years (1996). Additionally, Amos and her music have been the subject of numerous official and unofficial books, as well as academic criticism.
Track Info:
1. Give 4:13
2. Welcome To England 4:07
3. Strong Black Vine 3:27
4. Flavor 4:05
5. Not Dying Today 4:02
6. Maybe California 4:25
7. Curtain Call 4:52
8. Fire To Your Plain 3:01
9. Police Me 3:53
10. That Guy 4:03
11. Abnormally Attracted To Sin 5:33
12. 500 Miles 4:05
13. Mary Jane 2:42
14. Starling 4:02
15. Fast Horse 3:52
16. Ophelia 4:43
17. Lady In Blue 7:10
Tori Amos, Abnormally Attracted to Sin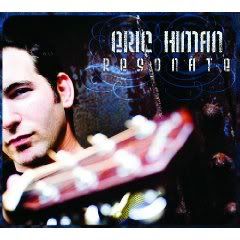 Artist Info:
For every decade, there's a guy with a guitar who embodies the spirit, romance and rebellion of youth. From Elvis to Springsteen to Prince to Cobain, these iconic figures have a way of channeling the collective voice of a generation both screaming and quietly pleading to be heard.
While it may be premature to elevate Eric Himan to the Mount Rushmore of pop icons, he's proving that he has the mettle to make the climb.
Himan burst onto the indie music scene at the beginning of this decade, acoustic guitar blazing, soulful baritone wailing. With a voice like Cat Stevens, inked arms that out-sleeve Tommy Lee and a guitar style akin to fellow indie artist Ani DiFranco, he was an young man on a mission.
That mission began in coffee houses around Penn State University, where Himan was a student, and culminated in the 2000 release of his first CD, Eric Himan. The stripped-down, acoustic recording was originally crafted as an audience keepsake, but it became his calling card as the music was shared. And the word was spread.
From the very beginning, Himan broke the mold of the soft-spoken, earnest folk troubadour. His performances were filled with electricity and power, but his lyrics betrayed a vulnerability and sadness that sharply contrasted with his bad boy appearance. The combination proved irresistible to audiences.
Himan slowly began expanding his sphere of influence, touring the region while carrying a full course load at Penn State. As demand for his CD grew, Thumbcrown Records (christened for the crown tattoo on his right thumb) was born.
Extensive touring became a catalyst for extensive writing and experimentation with other musical genres. The folk, rock, blues and even jazz influences of his youth (courtesy of his guitar playing father, who fed him a steady diet of Janis Joplin, Jefferson Airplane, Richie Havens and the Beatles) came into play.
The result was I Go On (September 2002), which brought Himan to national attention through magazine coverage and made him a favorite on the NACA circuit. After graduating, Himan hit the road full time, playing colleges, pride events, "anywhere people would listen," he laughs.
Local papers documented his travels, and AAA radio began playing tracks from I Go On. The more Himan toured, the more CDs he sold. The plan was working. So when it came time to record #3, he reassembled his studio team for what would become All For Show.
This indie release sold 1000 copies in its first month and caught the attention of Borders Books, which booked Himan for in-store appearances nationwide. Next came his distinction as a Fender endorsed artist by the legendary guitar maker.
Just recently, Himan was tapped to join industry heavyweights like Christina Aguilera, Melissa Etheridge, Pink and the Dixie Chicks, on "Love Rocks", a 2-CD compilation produced by the Human Rights Campaign Foundation. For Himan, it's a harmonic convergence of music, message and audience. And the exposure is sure to generate even greater awareness and interest in his songs.
On all his releases, Himan uses his music to address difficult topics: date rape, the death penalty, family acceptance and, of course, the complexities and pain of relationships: all poignantly told from a first-person perspective. There's no macho swagger here.
Now, with his 2005 release, Dark Horse, Himan has crafted a record that shows his growth as a singer/songwriter, enhanced by studio production that truly reflects the caliber of his music.
The eleven tracks offer the same brand of brutal-yet-poetic honesty that has become his trademark, while Himan continues to explore musical genres, aided by a group of top-notch musicians and engineers. Dark Horse is the most expensive record twentysomething Himan has ever made, but it's a gamble that is sure to pay off.
Because no other artist looks OR sounds like Eric Himan: rough trade on the outside, gentle soul of a poet on the inside ad voice of a new generation all around
Track Info:
1. Wish You Would 4:35
2. Open the Door 3:54
3. Little Boy Blue 3:34
4. Until the Road Unwinds 4:49
5. For Me 4:41
6. Protest Song 2:39
7. In Demand 3:58
8. Only 4:08
9. He's Using You 3:52
10. We Are the Same 3:03
11. There's Gotta Be Something 3:33
Eric Himan, Resonate
Artist Info:
Rufus McGarrigle Wainwright (born 22 July 1973) is a Canadian-American singer-songwriter.
Wainwright was born in Rhinebeck, New York, USA, to folk singers Loudon Wainwright III and Kate McGarrigle (they divorced while he was a child). He began to play the piano at age six, and by age thirteen he was touring with his sister Martha Wainwright, mother Kate, and aunt Anna as the McGarrigle Sisters and Family. His song I'm Running, which he performed in the movie Tommy Tricker and the Stamp Traveller (in which he also played a minor character), was nominated for the 1988 Genie Award for Best Original Song and earned him a nomination for the 1990 Juno Award for Most Promising Male Vocalist.
He lived in Montreal with his mother for most of his childhood and briefly attended McGill University, where he studied both classical and 'rock' piano. Some of his songs feature his mastery of French. Wainwright still maintains a residence in Canada.
He came out as gay while still a teen.
Wainwright became interested in opera throughout his adolescent years (for instance, his track Barcelona features lyrics of Giuseppe Verdi). He also became an enthusiast of such performers as Édith Piaf, Al Jolson and Judy Garland.
After having been a fixture on the Montreal club circuit, Wainwright cut a series of demo tapes, one of which found itself in the hands of DreamWorks executive Lenny Waronker. The label signed him and he released the self-titled Rufus Wainwright album in the spring of 1998. This album received much critical acclaim in Canada, and was recognized by Rolling Stone magazine as one of the best albums of the year. Wainwright's second album, Poses (2001), brought similar acclaim.
Wainwright's first main exposure to the American public came as an opener to singer Tori Amos in 2001 and 2002. He garnered praise for his performance and began touring as a main act shortly afterwards. He has frequently toured as the opener for Sting and co-headlined with Ben Folds and Guster in the summer of 2004. He still often performs with his sister Martha Wainwright (now herself an emerging artist) on backup vocals. Despite a growing cult following and critical acclaim, Wainwright has experienced only marginal commercial success in the United States.
In addition to being a pianist, Wainwright is a guitarist, often switching between the two instruments when performing live; however, his mastery of the guitar does not approach his talent with the piano within the Piano rock genre. While some of his most moving songs feature just Wainwright with his piano, many of his songs display complex layering and harmonies, occasionally comprising hundreds of individual parts. Wainwright is an avid opera fan, and the influences on his music are evident, as well as his love of Schubert 'Lieder'; his music has been described as "Popera" (Pop Opera) or "Baroque Pop." His lyrics are filled with allusions to opera, literature, pop culture, and, more recently, politics (in songs such as Gay Messiah and Waiting For A Dream). Wainwright is a recovering crystal meth addict and a rape survivor; he uses the press to bring awareness to these societal problems.
His talent has been widely recognized and praised by such artists as Elton John, Morrissey, John Mayer, and Sting, and he continues to influence artists like Keane, Alanis Morissette, Scissor Sisters, and Ben Folds.
Wainwright's Want Two, from which four songs were released as the EP Waiting for a Want, was released by DreamWorks/Geffen on November 16, 2004. It is a companion to the 2003 release Want One. His latest, a live iTunes Sessions EP entitled Alright Already, was released March 15, 2005. A DVD entitled All I Want, featuring a biographical documentary, music videos, and live performances, was released on both sides of the Atlantic in summer 2005. The same year was also notable for two major contributions as solo vocalist to a pair of important records: the Mercury Prize winning I Am a Bird Now and At This Time.
The pair of Want albums was repackaged as Want for a late November 2005 release to coincide with the start of a British tour. The version of Want One is that which contains the two extra songs Es Mus Sein and Velvet Curtain Rag. The Want (Want One and Want Two combined) package in the UK has two new extra tracks: Chelsea Hotel No. 2 and In WIth The Ladies, which replace Coeur de Parisienne — Reprise d'Arletty and Quand Vous Mourez de nos Amours from 2004's augmented edition.
Rufus' fifth studio album Release the Stars was released by Geffen on May 15, 2007. The album was executive produced by Neil Tennant of the Pet Shop Boys and featured Richard Thompson, Teddy Thompson, Martha Wainwright, Kate McGarrigle, Neil Tennant, Joan Wasser, Julianna Raye, Larry Mullins - pka Toby Dammit and Sian Phillips.[14]. It reached number 2 in the UK and debuted at number 23 in the USA. The first single of the album, "Going To A Town" was released on April 3, 2007 on the iTunes music store.
Rufus Does Judy at Carnegie Hall is his sixth album. It is a live recording of his June 2006 tribute concert to Judy Garland. Backed by a 36-piece orchestra under the conduction of Stephen Oremus, Wainwright recreated Garland's April 23, 1961 concert, often considered "the greatest night in show business history." After overcoming many personal problems, her comeback performance of 25+ American standards spawned the double album, "Judy at Carnegie Hall."
As well as Tommy Tricker and the Stamp Traveller, Wainwright has appeared in the films The Aviator and Heights. Rufus has music in the film Brokeback Mountain, for which he recorded The Maker Makes and King Of The Road, as well as a minor cameo as a guitar player.
Track Info
1. Do I Disappoint You 4:39
2. Going To A Town 4:04
3. Tiergarten 3:24
4. Nobody's Off The Hook 4:25
5. Between My Legs 4:24
6. Rules and Regulations 4:01
7. Not Ready To Love 5:51
8. Slideshow 6:18
9. Tulsa full 2:18
10. Leaving For Paris No. 2 4:52
11. Sanssouci 5:15
12. Release The Stars 5:50
Rufus Wainwright, Release the Stars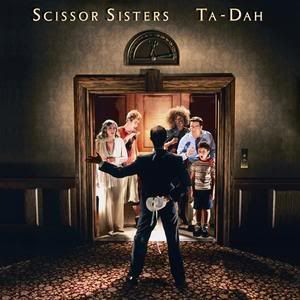 Artist Info:
Scissor Sisters are a five-piece American glam pop/disco band from New York City. The band was formed in 2000 by lead vocalist Jake Shears (born Jason Sellards) and keyboardist/bass guitarist Babydaddy (born Scott Hoffman). The other members are Ana Matronic (born Ana Lynch), lead vocals, Del Marquis (born Derek Gruen), guitar, and Randy Real, drums - who replaced Paddy Boom after he parted from the band in 2008. The group was named after a sex position between two women. The lyrics of their songs, largely written by Shears and Babydaddy, are known for their mixture of wit and tragedy.
Track Info:
1. I Don't Feel Like Dancin' 4:49
2. She's My Man 5:32
3. I Can't Decide 2:47
4. Lights 3:36
5. Land of a Thousand Words 3:51
6. Intermission 2:37
7. Kiss You Off 5:02
8. Ooh 3:29
9. Paul McCartney 3:45
10. The Other Side 4:23
11. Might Tell You Tonight 3:20
12. Everybody Wants the Same Thing 4:23
Scissor Sisters, Ta-Dah