Artist Info:
Singer/Songwriter Christopher Dallman was born and raised in Milwaukee, WI, where he was alternately the shy-guy sleeping in the back of the classroom and the star of the school play.
He bummed around Boston for a couple years before landing in NYC, where he frequented such esteemed venues as The Living Room, The Bitter End, and Cb's Gallery. After 5 years in the city culminating with the release of his debut album 'Race the Light' on Treasure Records, Dallman headed west to Los Angeles where he currently resides.
Christopher has toured theaters, clubs, and colleges NATIONWIDE as well as OVERSEAS, sharing the stage with such notable artists as Amos Lee, Jonathan Rice, Ellis Paul, Gregory Douglass, Ollabelle, Julia Darling, Rachael Sage, and Casey Stratton.
Track Info:
1. Motel Room 3:00
2. This Is Calm 3:23
3. Mistake 2:47
4. Green Camaro 2:48
5. The 7th of September 3:19
6. Nighttime In the City 3:37
7. Brand New Lover 4:12
8. Over My Head 4:02
9. Hollow High 3:40
10. Driving to You 4:17
11. Dragonfly 3:13
Christopher Dallman, Race The Light
Artist Info:
Otep is a female-fronted, four-piece metal band from Los Angeles, California formed in 2000. Witnessing a brief live performance impressed Sharon Osbourne enough for Otep to land a spot on Ozzfest before signing onto a label. Otep's lyrics often involve discussions of pain and abuse, and there is a very personal feeling to many of Otep's tracks; due to the use of original poetry as the origin of many of the lyrics.
• The band Otep was signed after only four shows, without a demo, strictly on the power of their live performance. Their live performance proved to be so impressive that Sharon Osbourne offered the unsigned act a spot on the 2001 Ozzfest tour. Since then Otep has appeared at the festival three times.
• To date, the band has released three full lengths, one EP and toured in support of all four releases.
• Otep Shamaya has also published two books of poetry, spoken at the Democratic National Convention in 2008,and is a painter. Some of those groups that she supports, but not limited to are RAINN, Carbon Rally, PETA, & WSPA. In addition to lending her support to numerous groups, Otep has started the social networks All Shapes & Sizes, along with Girls Out Now.
• On December 21, 2008, Otep's founder and front woman created a blog entitled, I'm Not A Monster.
• On April 6, 2009, it was announced that Otep is now signed to Victory Records.
• On April 7, 2009 Otep Shamaya announced that the new album will also mark the band reuniting with former members Mark "Moke" Bistany on drums and Rob Patterson on guitar.
• Otep Stated a song from the new album, Smash the Control Machine, would be on the Vans Warped Tour various artists CD 2009. the song is titled "Rise, Rebel, Resist" "smash the control machine" will be the first song to be heard, receiving air play in June 2009, off the new album slated for release August 18th, 2009.
• Koichi Fukuda Is playing piano, on the new Otep album Smash the Control Machine and Emilie Autumn will be playing violin on the cd as well
Track Info:
1. Rise Rebel Resist 3:59
2. Sweet Tooth 4:20
3. Smash the Control Machine 3:43
4. Head 5:10
5. Numb & Dumb 4:26
6. Oh, So Surreal 4:21
7. Run for Cover 3:34
8. Kisses & Kerosene 4:12
9. Unveiled 3:27
10. Ur a WMN Now 4:18
11. Serv Asat 2:29
12. Where the River Ends 11:57
Otep, Smash the Control Machine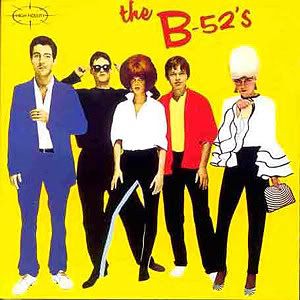 Artist Info:
The B-52's are an American rock band formed 1976 in Athens, Georgia, United States, the first of many from this college town that has become one of the most important centers in alternative rock. The band formed as Fred Schneider (vocals), Kate Pierson (vocals, organ), Cindy Wilson (vocals, guitar), Ricky Wilson (guitar) and Keith Strickland (drums). After Ricky Wilson died in 1985, Strickland replaced him as a guitarist.
The name comes from the bouffant wigs that are part of the band's distinctive look, worn by singers Cindy Wilson and Kate Pierson. Along with Wilson and Pierson, fellow vocalist Fred Schneider, drummer (and later guitarist) Keith Strickland, guitarist Ricky Wilson (Cindy's older brother) http://oconeehillcemetery.com/sitephotos/Ricky%20Wilson.jpg formed the band after a drunken night at a Chinese restaurant.
Their sound is particularly marked by the vocals of Wilson and Pierson, with Kate singing in a slightly deeper voice, along with the generally monotone or spoken-word vocals of Schneider. Aside from their vocals, the band also had a unique New Wave sound that was a combination of dance and surf music, and the unusual guitar-string tunings utilized by Ricky Wilson. Although part of the new wave movement, their music was more experimental than most new wave, indulging in all manner of odd vocal and synthesizer effects. It created a quirky dance sound that became very popular.
Track Info:
1. Planet Claire 4:35
2. 52 Girls 3:02
3. Dance This Mess Around 4:36
4. Rock Lobster6:50
5. Lava 4:56
6. There's A Moon In The Sky (Called The Moon) 4:59
7. Hero Worship 4:11
8. 6060-842 2:51
9. Downtown 3:22
The B-52's, Self Titled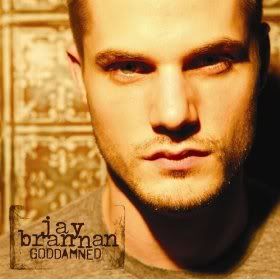 Track Info:
1. Can't Have It All 3:57
2. Half-Boyfriend 4:07
3. American Idol 3:45
4. Death Waltz 3:54
5. At First Sight 3:49
6. Housewife 3:30
7. Goddamned 5:43
8. Home 3:50
9. Bowlegged & Starving 3:57
10. On All Fours 4:27
11. String-a-long Song 4:52
Jay Brannan, Goddamned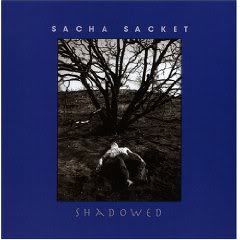 Track Info:
1. The Prodigal 3:38
2. Kite High! 3:28
3. Sweet Suicide 4:14
4. Desire 3:58
5. At a Time 3:39
6. Cruel Attempt 4:01
7. Cockatoo 3:47
8. I Just Can't 4:55
9. Paris and September 4:40
10. Stuck in the Sunset 3:55
11. Shadowed 4:43
12. Palestine 2:36
Sacha Sacket, Shadowed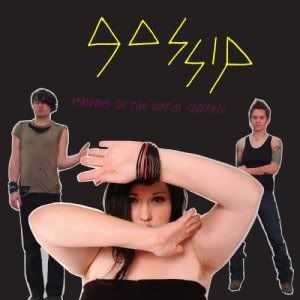 Track Info:
1. Fire With Fire 2:49
2. Standing in the Way of Control 3:25
3. Jealous Girls 3:40
4. Coal to Diamonds 4:00
5. Eyes Open 2:10
6. Yr Mangled Heart 4:22
7. Listen Up! 4:19
8. Holy Water 2:43
9. Keeping You Alive 3:48
10. Dark Lines 3:29
Gossip, Standing in the Way of Cotrol
Track Info:
1. On The Verge 3:31
2. Seconds 1:45
3. Don't Drink Poison 2:49
4. After Dark 3:40
5. Nanny Nanny Boo Boo 3:34
6. TKO 3:24
7. Tell You Now 3:33
8. New Kicks 4:17
9. Viz 3:34
10. This Island 3:21
11. I'm So Excited 3:49
12. Sixteen 3:25
13. Punker Plus 2:10

Le TIgre, This Island
So since October is LGBT History month I felt like doing something for it and since I love music I felt like uploading one album for each day of the month in which the artist/member of the band is/was a part of the LGBT community. Kind of got a late start on it so I am going to combine a few days in to a couple of post. This post is for the 16-22. And yes there are going to be repeat artist from here on out.