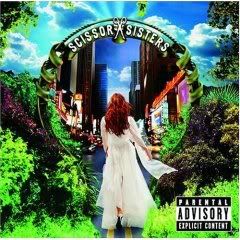 Track Info:
1. Laura 3:36
2. Take Your Mama 4:32
3. Comfortably Numb 4:25
4. Mary 4:41
5. Lovers In The Backseat 3:18
6. Tits On The Radio 3:14
7. Filthy/Gorgeous 3:48
8. Music Is The Victim 2:57
9. Better Luck Next Time 3:08
10. It Can't Come Quickly Enough 4:40
11. Return To Oz 4:41
Scissor Sisters, Self Titled
So since October is LGBT History month I felt like doing something for it and since I love music I felt like uploading one album for each day of the month in which the artist/member of the band is/was a part of the LGBT community. Yes there are going to be repeat artist from here on out.