avengers_land
and I have to admit that I am have a nerd blast. You should join and if you do tell them
scissorknot
sent you. My team gets extra points if you do.
But I am getting to make Avenger/Ultimates related stuff (mostly icons so far) I say Ultimates because they are just the 1610 equivalent of the Avengers and those are the comics I use when I make comic based icons like the one I am going to make for the Tony Stark challenge.
As always the icons are free to a good home just please do not hot link. And feel free to edit them it you want. Or as me and I can do it too.
Pepper Icons

Black Widow Icons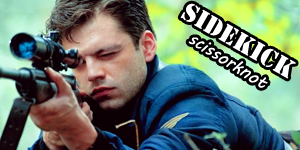 So I joined
Current Location:

home

Current Mood:

chipper

Current Music:

Death Cab for Cutie, Cath