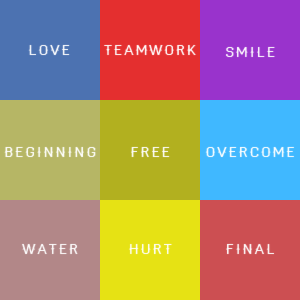 7 Derek/Stiles
1 Scott and Stiles
1 Allison and Lydia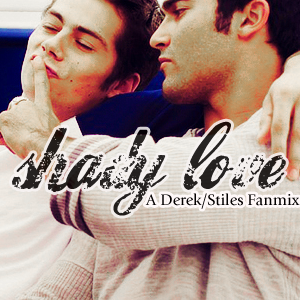 For this one I just wanted super sappy Love songs. Kind of goes in to the crack area because it would totally be out of character for their relationship to ever be that sappy but that is what I wanted to do. And plus you can't go wrong with Ella, Billie, or Nina when it comes to love songs.
Billie Holiday -
Body and SoulMy life a hell your'e making
You know I'm yours for just the taking
I'd gladly surrender
Myself to you
Body and soul
Ella Fitzgerald -
You're My ThrillYou're my thrill
How my pulse increases
I just go to pieces
When I look at you
'Cause you're my thrill
Nina Simone -
You'll Never Walk Alone

[Instrumental]
Download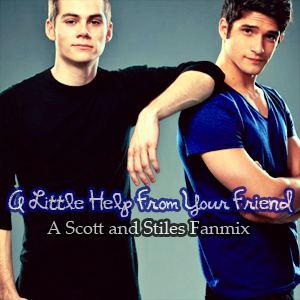 Nothing too deep about this ones. Just songs that reminded me of their friendship.
Tracy Chapman -
Born to Fight

There ain't no man no woman
No beast alive that can beat me
'Cause I'm born to fight
The Smashing Pumpkins -
Disarm

Disarm you with a smile
And cut you like you want me to
Cut that little child
Inside of me and such a part of you
Three Days Grace -
Animal I Have BecomeSomebody help me through this nightmare
I can't control myself
Somebody wake me from this nightmare
I can't escape this hell
Download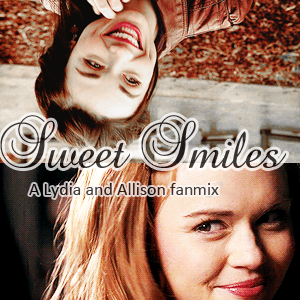 This one sort of falls in to the same category as the last one.
Lily Allen -
Smile

At first, when I see you cry,
it makes me smile, it makes me smile.
At worst, I feel bad for a while,
But then I just smile,
Blue October -
You Make Me Smile

And could you be the one that's not afraid
To look me in the eyes
I swear I would collapse
If I would tell how I think you fell
Gnarls Barkley -
Smiley Faces

I need to know this - cause I notice when you're smilin'
Out in the sun havin' fun and you're feelin' free
And I can tell you know how hard this life can be
But you keep on smilin' for me
Download
Every realtionship has to have a beginning. This is their's
Carly Rae Jepsen -
Call Me Maybe

Hey, I just met you and this is crazy
But here's my number
So call me, maybe
Christopher Dallman -
Radar

When you walk and when you talk
I get the tingle, I wanna mingle, that's what I want
Hey, listen, baby, turn up the fader,
try to make you understand you're on my radar
Garbage -
Bad Boyfriend

I wanna hear you call out my name
I wanna see you burn up in flames
Keep you on ice so I can show all my friends
C'mon baby be my bad boyfriend
Download
So I really wanted to use Fiona Apple's
Werewolf
so I decided to make the free space the supernatural angst space. And lets face it if they ever got togetether they would still get on each other nerves.
Fiona Apple -
Werewolf

But you were such a super guy 'til the second you get a whiff of me
We are like a wishing well and a bolt of electricity
But we can still support each other, all we gotta do's avoid each other
Florence + the Machine -
Howl

Be careful of the curse that falls on young lovers
Starts so soft and sweet and turns them to hunters
A man who's pure of heart and says his prayers by night
May still become a wolf when the autumn moon is bright
My Chemical Romance -
Vampires Will Never Hurt You

And if the sun comes up
Will it tear the skin right off our bones
And then
As razor sharp white teeth
Rip out our necks
Download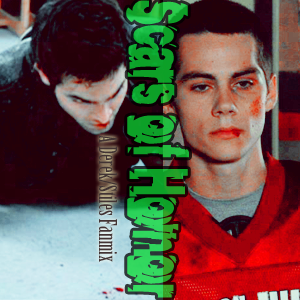 Both guys have a lot of baggage that they both need to work through to make this work
Tori Amos -
Hey Jupiter

Thought we both could use a friend
To run to
And I thought you'd see with me
You wouldn't have to be something new
Scissor Sisters -
Baby Come Home

This dog with a bone
Gets a little bit lonely
I'm too cool to lose my control
Your too cool to go
Sia -
Sweet Potato

So give her information to help her fill the holes
Give an ounce of power so he does not feel controlled
Help her to acknowledge the pain that you are in
Give to him a glimpse of that beneath your skin
Download
This one was probably the hardest with me and I totally copped out and went with songs that remind me of them that mention some sort of water in them.
Billie Holiday -
I Cover the Waterfront

I cover the waterfront
in search of my love
and I'm covered
by a starlit sky above
The Cure -
The Same Deep Water as You

kiss me goodbye
pushing out before i sleep
can't you see i try
swimming the same deep water as you is hard
Florence + the Machine
What the Water Gave Me

And time goes quicker
Between the two of us
Oh, my love, don't forsake me
Take what the water gave me
Download
You always hurt the ones you love
Rufus Wainwright -
Do I Disappoint You

Do I disappoint you, in just being lonely?
And not one of the elements that you can call your one and only
Why does it always have to be water?
Why does it always have to be holy wine?
Billie Holiday -
Baby I Don't Cry Over You

Had my lunch all alone
Waited for you to phone
Said you call me at two
So at about twenty of three
I had cocktails with Lee
Baby, I don't cry over you
Eric Himan -
Alone

Spend my time helping those through the love
The looking glass I am so jealous of
Been so busy with others stories, lost track of where my heart has gone
Dear God, was I meant to be alone?
Download
Every thing must have an end
Stone Sour -
Bother

I wish I had a reason;
my flaws are open season
For this, I gave up trying
One good turn deserves my dying
Scissor Sisters -
Return to Oz

She says is this the return to Oz?
The grass is dead, the gold is brown and the sky has claws
There's a wind-up man walking round and round
What once was Emerald City is now a crystal town
Scott Matthew -
In the End

and there's a past stained with tears
could you talk to quiet my fears
could you pull me aside
just to acknowledge that i've tried
Download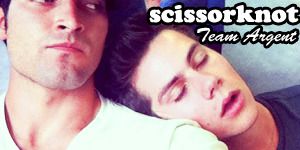 Current Location:

home

Current Mood:

quixotic